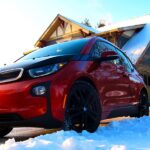 The climate in Australia is extremely unpredictable in recent years - and in recent times hail storms have been seen as some of the worst on record. Bad news! There has been plenty of property damaged by these storms, such as tens of thousands of cars over recent years.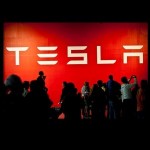 Leading solar power installer Natural Solar has been announced as one of Australia's first installers of Tesla's long anticipated Powerwall.
With the next wave of solar power installations on its way, Natural Solar say that they are well prepared for the rising demand of residential battery storage systems.
Natural Solar Director, Chris Williams says his company has been in talks with Tesla Energy for quite some time. Mr Williams first approached the renewable energy giant when he learned of Tesla's plans to build a Gigafactory, capable of mass manufacture of a high demand solar storage solutions.
Williams saw the potential in a long term partnership with the renewable energy giant and Natural Solar, already known to become one of Australia's pioneers for residential battery systems.
"The Gigafactory would enable Tesla to have a competitive priced storage system that will benefit retailers and consumers across Australia" said Williams.
According to Williams, it was Natural Solar's unique [...]