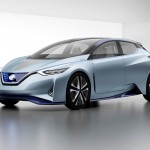 Nissan revealed its vision for the future of electric vehicles with week with the concept launch of the zero emissions IDS Concept Car. The electronic prototype was revealed at the Tokyo Motor Show, one of the leading forum for showcasing the technological advancement among competing electric car companies.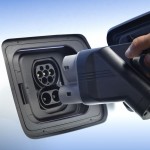 Driving a Nissan Leaf already saves the drivers on gas costs (which lets admit can be very unstable at the best of times), but now said drivers will also benefit and save from Nissan's "No Charge to Charge" project.
This will allow consumers of such electric vehicles to not worry about paying for the electrons that power up their Leaf while on the road. The project is being expanded from close to ten U.S Markets to more than 25 by June 2015. The possibility to expand further us always there too.
New Leaf purchasers may join the program and receive two years free EV charging at any participating station, which many also offer quicker DC charging options.
"The popularity of 'No Charge to Charge' since our April 2014 announcement shows that public charging spurs range confidence and additional LEAF sales," Brendan Jones, director of Nissan electric vehicle sales and infrastructure, said in a statement.
The [...]